120 Hour TEFL Course
Have you ever fantasized about shattering the pattern and starting a new teaching career or spending a year overseas in a foreign land?
Completing a TEFL certification (Teaching English as a Foreign Language) is among the most commonly used methods to begin a professional career in several wonderful destinations worldwide, with many program choices available.
If you are thinking about completing a 120 hour TEFL course, you must know some of the most basic and well-known benefits of this certification.
However, there's more than what meets the eyes.
What are the Core Benefits of Completing a 120 Hour TEFL Course?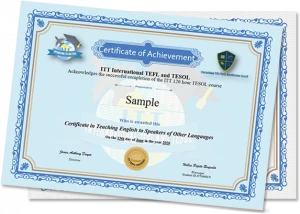 Teaching English as a Foreign Language (TEFL) is a convenient method to travel while also earning money at home.
If you're a US citizen, you'll almost certainly require a teaching certificate to enter the educational system. However, possessing a TEFL certificate will be extremely helpful if you plan on visiting a distant location.
Let's explore the topmost benefits of this certification and see how it can play as the most important catalyst in your teaching career overseas.
Better Job Opportunities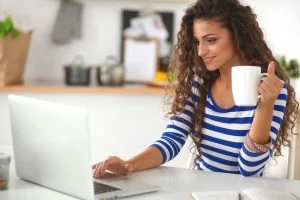 Many people can easily get a teaching job in many countries without any stringent requirements for a teaching course or certification. However, having a teaching certificate by your side will offer a great boost and bring better job opportunities to your fingertips.
Though you may get work as a teacher in certain countries without a teaching credential, earning your TEFL certificate will place you in a stronger position. You'll be more qualified for higher-paying teaching positions if you do it this way.
In addition, you'll be capable of teaching English in a variety of nations that demand a TEFL certificate. This will help you succeed because TEFL certifications never expire, so you'll now have all you need if you end up moving on to a different nation in the future.
Better Income Options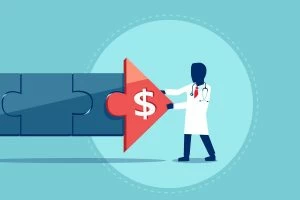 Another advantage of obtaining a TEFL certificate is that foreign teaching positions prefer to pay a lot of TEFL-certified educators.
Educational institutes pay more since you have some talents and, as a result, you are more valuable to their pupils! You'll have to pay for the TEFL program itself, but you'll almost surely get a good return on your investment in the long run.
Finishing any TEFL course not only prepares you for a work permit in several places but also demonstrates to institutions that you are dedicated to becoming the most excellent teacher possible for your prospective pupils. This plays a vital role in bringing better income options and salary packages to your fingertips.
Enhanced Confidence
 Despite the fact that you've probably spent a lifetime in the education industry, teaching isn't always clear. It's not as simple as it appears. Teaching necessitates a combination of knowledge, finesse, and instinct. It also necessitates a significant amount of preparation and coordination.
Another advantage of obtaining a TEFL certificate is that you will be better equipped to work with pupils in a school environment.
You'll have a plethora of skills and techniques in your pocket to assist you in giving successful classes or presentations. You can complete a 120 hour TEFL course and be ready to work in the future. Knowing how to accomplish anything will give you more confidence in everything you undertake.
Improved Pedagogy
Establishing a solid pedagogy, also known as the methodology and techniques behind educating, can help you become a professional in your relevant field. Teaching is more than an exchange of information. It's the process of being open to the various learning methods you'll encounter in the future. You will have to change your transmission techniques so that no youngster is left behind. Pedagogy helps with this, and a TEFL course is the right way to establish powerful pedagogical skills.
To become a fantastic mentor, you must first establish a solid pedagogy. A TEFL course will assist you in developing and understanding your unique pedagogy, which is the technique and approach of educating that you employ in the classrooms.
You'll be able to describe and articulate your pedagogy towards the conclusion of the TEFL program. Practical TEFL programs aid this by allowing you to undertake hands-on teacher training, allowing you to try out various teaching strategies until you discover one that best helps you and your pupils.
Important Practice Beforehand
If you're considering changing jobs in the hopes of discovering your calling as a teacher, you must break the ice first to ensure that it's the perfect match for you. The last thing anyone needs is to go up to a new position abroad without first giving it a try, only to dislike it and want to go back.
Completing a TEFL course lets you get a taste of what it's like to teach in a foreign country without pledging to a long-term post. Most individuals who try out a TEFL course in a classroom end up loving teaching. This is crucial for new instructors. Plus, because they're already in the nation, obtaining a teaching position should be simple. So, test the waters with a TEFL course and make up your mind about teaching.
Proper Work VISA Options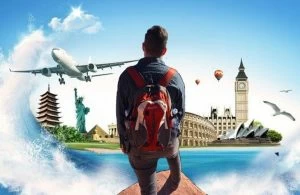 Many nations need educators to have a teaching certificate or another certification, such as a TEFL or CELTA, to acquire a work permit. This is critical because you want to be prepared to educate lawfully everywhere you travel.
Once you've determined that education is your calling and you want to pursue it as a profession, you might want to check into getting your teaching credential from a professional institution.
If you don't yet have professional teaching credentials, a 120 hour TEFL certificate, which is generally the minimum need for a work visa, is a quick remedy. TEFL classes can be taken online or in a foreign nation.
What is the Bottom Line Here?
Completing a 120 hour TEFL course will prepare you for a brilliant and better teaching career in foreign nations. It will serve as a crucial catalyst in your quest of becoming a professional teacher abroad.
Moreover, it will also offer the necessary boost in confidence, skills, and resume for better income options. So, you can easily find online or in-person institutes to complete a TEFL course before making the big move.