Japan is renowned for its distinctive fusion of the ancient and the contemporary in its architecture, cuisine, and traditions. The media depicts the nation as a land of polar contrasts, such as bustling and quiet, conservative and extremist.
Furthermore, Japan is a destination you will want to take advantage of as a teacher. You will be better able to relate to your pupils in a classroom environment if you get your TEFL certification in Japan. Similarly, this certification will assist you in understanding different students and society at large.
What Are the Major TEFL Course Types in Japan?
There are many TEFL courses in Japan. Moreover, the demand for the English language is also on the rise. Therefore, you can find many reputable TEFL firms and job options nationwide. Here are the topmost TEFL courses that you can enjoy in Japan.
Traditional 4-Week TEFL Courses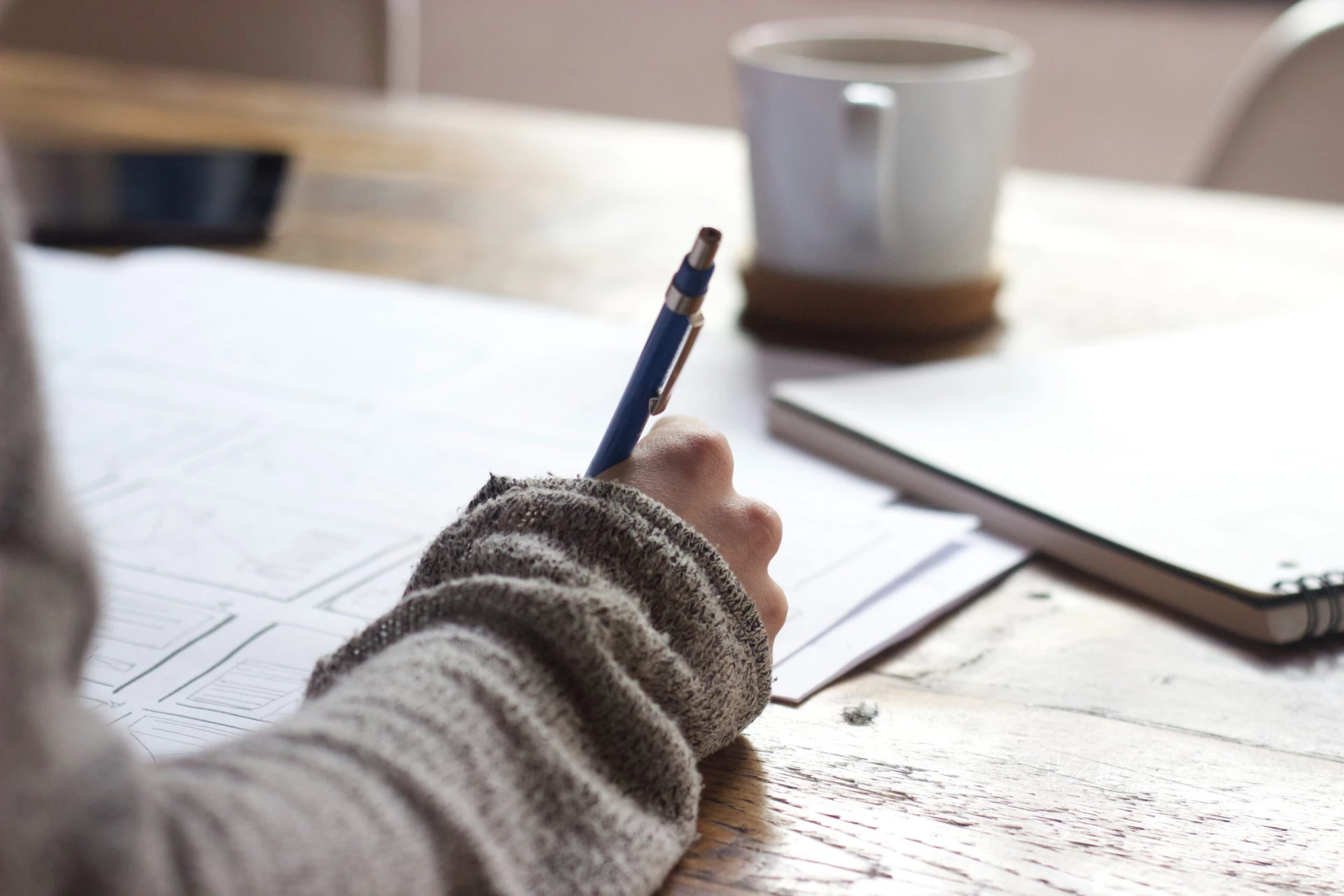 The majority of courses in Japan have a regular, one-month length. These courses happen on weekdays. Thanks to this rigorous program, teachers can immerse themselves in the TEFL course contents. Consequently, they cover many topics, including class management techniques and English grammar.
Moreover, you can enjoy the assistance of highly qualified teachers. Additionally, you may get assistance from their classmates, who will include both new and seasoned instructors.
Online TEFL Courses in Japan
Taking an online tefl course in Japan is a great way to learn how to be a TEFL teacher from the comfort of your own home. Online TEFL courses tend to be much cheaper than in-class TEFL courses. Aslong as you get your TEFL certificate from a reputable course provider, your TEFL and TESOL certificate will be accepted to work in Japan. You can take an online TEFL course from just $39 with International TEFL and TESOL
There are advanced courses available in Japan for teachers with years of classroom experience or training. You can easily improve your skillset by taking such courses. Additionally, getting your advanced degree in a nation where English is the second language will be beneficial if you want to teach English as a profession.
Several colleges offer such advanced programs. The Education department often hosts these classes. So, you will get the fantastic opportunity to test your skills in a real classroom. Therefore, you can enjoy the best TEFL courses and test your skills before getting a real job.
Where Can You Find TEFL Courses in Japan?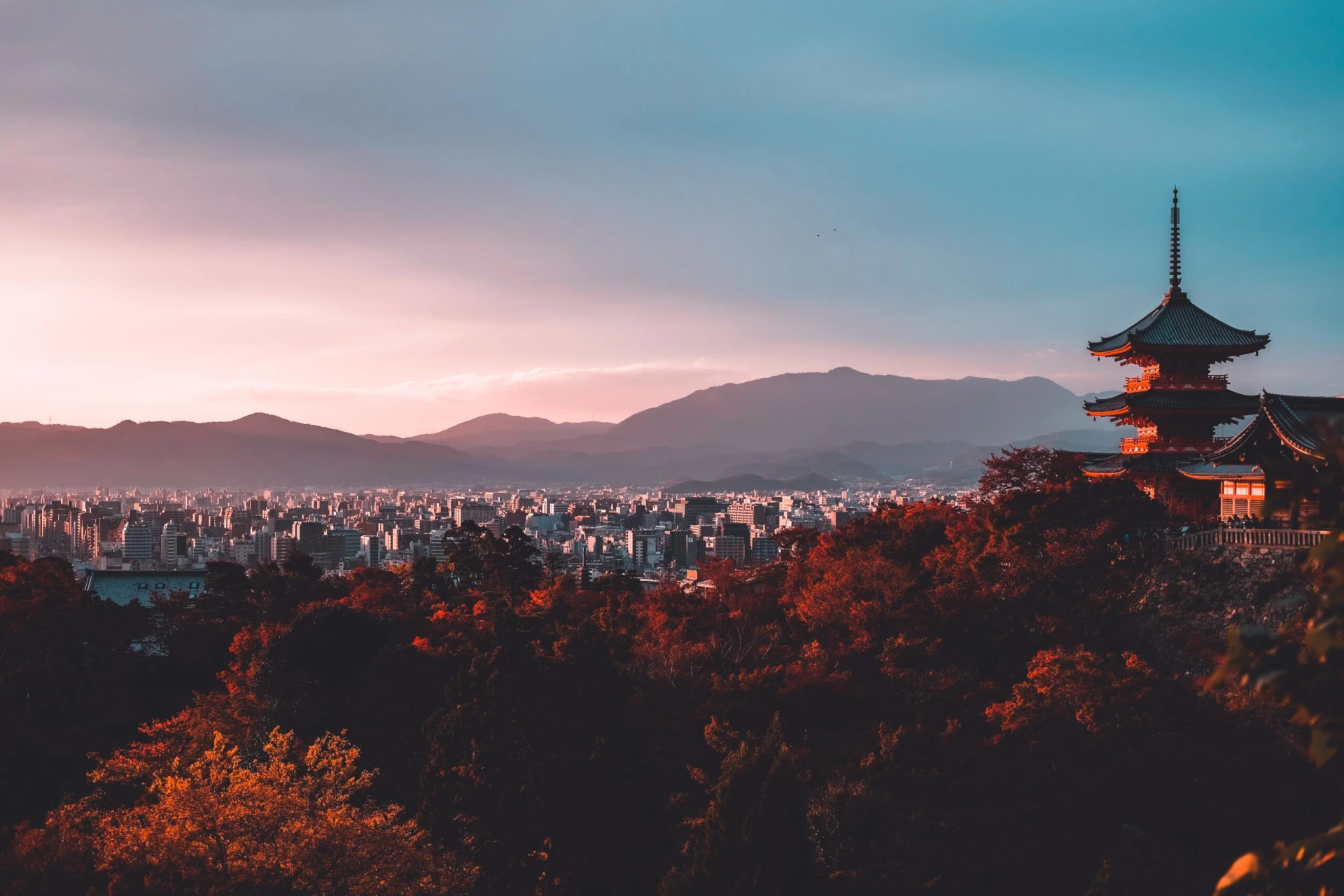 Japan's capital is Tokyo, among the biggest cities on earth. There is no lack of educational opportunities in this mega-metropolis, home to nearly 35 million people. This city is filled with everything from stunning old temples to bustling contemporary market areas and exciting nightlife. Getting a TEFL certificate in Tokyo will be a part of a culturally immersive trip of a lifetime.
When choosing TEFL courses in Japan, consider the smaller city of Kyoto if you want a more relaxed lifestyle. The seat of Japan's imperial government has been in this city for more than a millennium.
Therefore, this city is a very well-liked tourist attraction due to its extensive collection of temples and imperial architecture. But do not let its notoriety deter you. Kyoto also has a hip, unique local atmosphere. This means that it may be an excellent spot for new foreign instructors to stay for a while and enjoy modern TEFL programs.
In almost every Japanese city, large or small, there are options to take TEFL certification courses. Other significant cities with distinct cultures, such as Osaka, Okinawa, and Kawasaki, are also alluring TEFL course sites. You can decide which TEFL program is the greatest suited for you by carefully doing your research.
Traveling around the whole nation quickly, thanks to the very effective train system, is just one of the many benefits of living in Japan. You can easily maintain a connection to the rest of the nation wherever you land. This is true, particularly if you board a bullet train.
How Is the TEFL Job Market in Japan?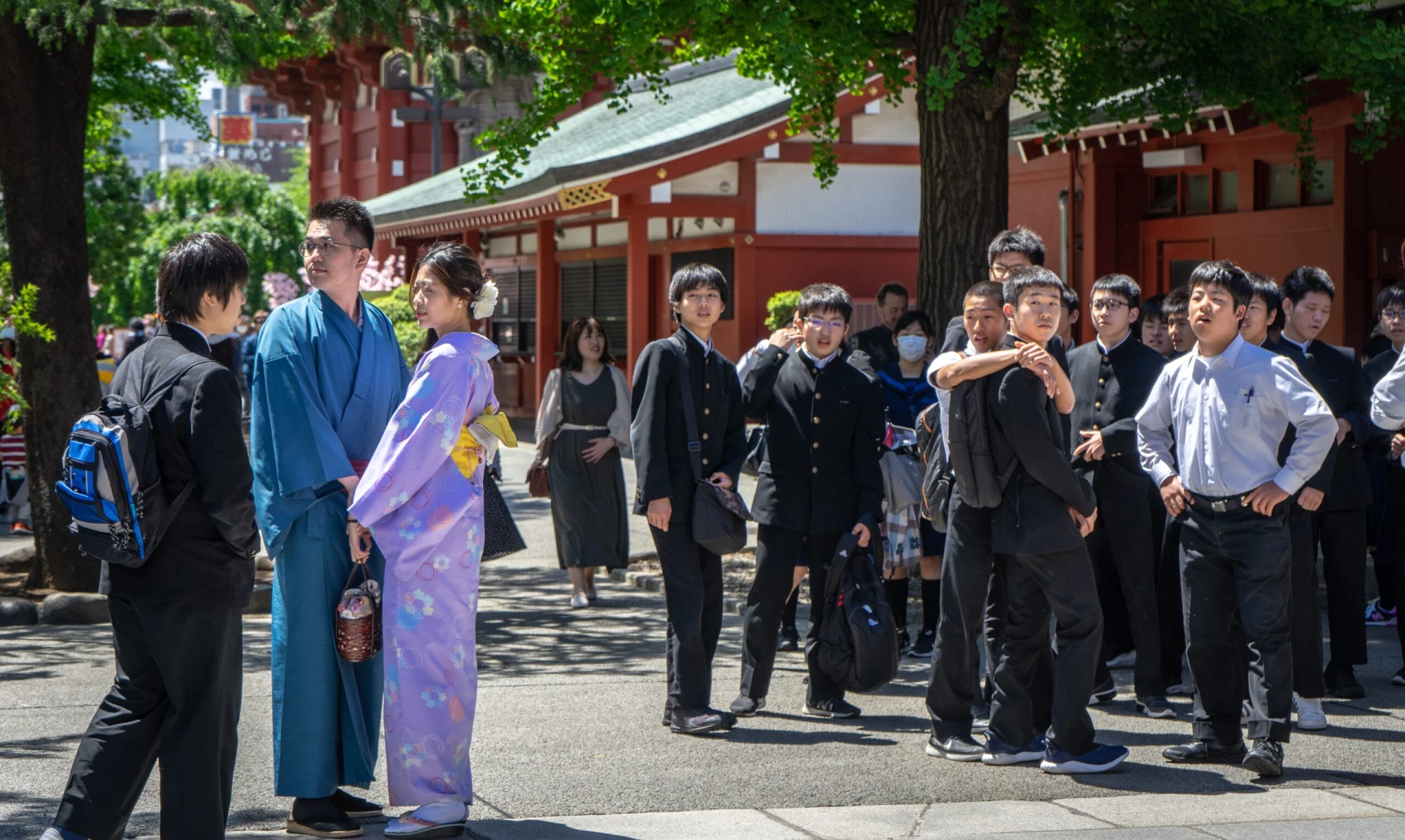 When one thinks about Japan, pictures of big sumo wrestlers, stunning geishas, vibrant fresh sushi, and hospitable natives come to mind. In this island country, the most advanced metropolitan center on the planet rubs shoulders with temples, mountains, and other natural treasures.
The combination of the sizable islands of Hokkaido, Honshu, Kyushu, and Shikoku provides you with one of the most extraordinary cultural and geographical experiences you'll ever have. The employment market for instructors in Japan is excellent for individuals with a TEFL course from a reputable institution. 
Most places have plenty of jobs. Therefore, a TEFL certification helps you find employment with a high income and fantastic benefits. This is true whether you want to work with adults in a corporate context or with kids in a school setting. Therefore, you can enjoy various job options with high salary brackets without issues.
Can You Afford to Live in Japan?
In general, Japan has expensive living expenses. The cost of living is easily among the most expensive in the world in bigger cities like Tokyo and Osaka. However, when compared to other nations, teacher wages in Japan are extremely high. The typical teacher's income will allow you to maintain a decent standard of living.
The annual remuneration for a teacher is between $31,000 and $45,000. By preparing meals at home rather than going out, you may save money since eating out can be extremely expensive. Moreover, it will be quite expensive for you to live in the city's center. Rent in central Tokyo is astronomically costly. However, you can rent a lovely flat in a Tokyo suburb for $600.
Teach In Japan with International TEFL & TESOL.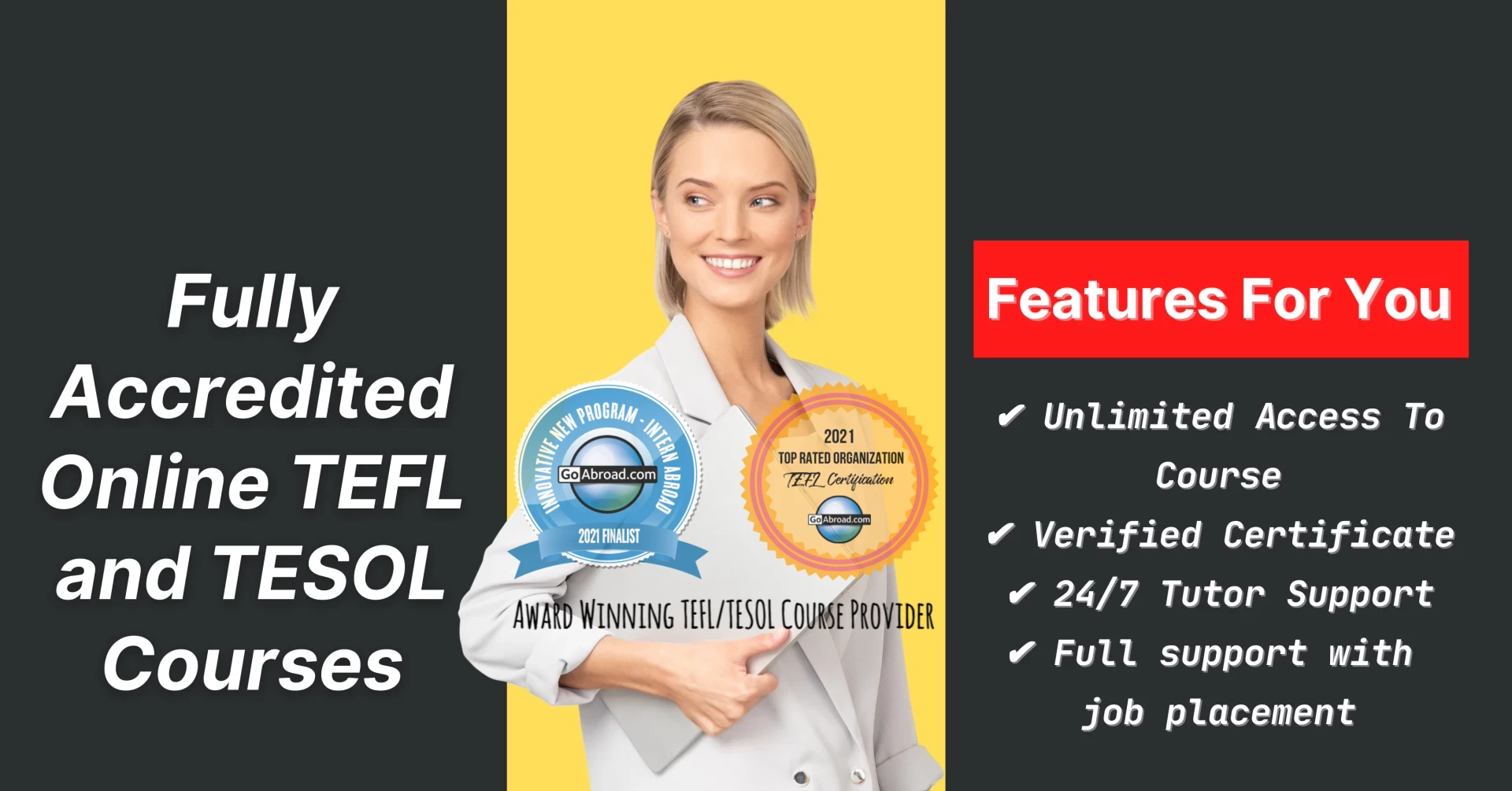 Beyond Tokyo's boundaries, there is a tranquil world waiting for you. Here, bonsai trees, wooden homes, temples, and shrines stand in for Japan's grace and patience. The greatest way to see Japan's vibrant and intriguing capital city is via one of our TEFL programs.
International TEFL & TESOL offers a collection of the best TEFL programs. So, you can enjoy TEFL certification online or offline with our assistance. Graduates of the program will get TEFL instructor certification when it is complete. Additionally, we assist every one of our students in seizing fantastic job chances in Japan, Asia, or the rest of the globe.
In addition to TEFL instructor certification, we also provide lifelong employment assistance to graduates worldwide. Since there is a need for trained TEFL instructors everywhere, we can assist course graduates in finding employment as teachers in Japan. You can find the right course and start your TEFL journey in Japan with International TEFL & TESOL by your side.