The 8 Best Places to Teach English in Asia
Been dreaming of living somewhere in Asia while teaching English?
There's a flavor for everyone, from the beaches in Thailand to the Great Wall in China, and every jungle or huge city in between, and there's no shortage of places to call home.
Choosing a country within this fascinating region is quite the task.
This post lists the best places to teach English in Asia in 2022 and explores the TEFL job market within the region to help you get closer to making your decision.
In this article, we're diving headfirst into teaching English in Asia, and you're not going to want to miss it.
Pros and Cons of Teaching English in Asia

Asia contains some of the best teaching English gigs out there.
In most cases, you're able to live a comfortable life because the cost of living is much lower than what you're used to, giving you the ability to get out and explore on breaks.
Speaking of, landing an amazing springboard for travel is definitely within your reach while teaching English in Asia!
Depending on the country, one downside of teaching English in Asia versus other regions of the world is that the language barrier is definitely very strong.
From Chinese (including many dialects) to Japanese to Thai – it can feel overwhelming and learning one will take dedication.
But fear not – you're going to have a lot of stories to write home about, and if you can manage to learn at least a portion of an Asian language while you're there, your future self will thank you.
The Requirements for Visas and Work Permits

Ensuring your entry and exit to countries in Asia is slightly different depending on each country and how long you plan to stay. Always do additional research on how to work in your country of choice legally!
You can find more information on how to get a proper visa in each country section, but always check country consulate websites to get step-by-step processes based on your resident country.
China has specific rules set in place, including a Z Visa that allows you to work, whereas the process is entirely different to teach in Thailand: enter on a 30-day tourist visa and convert to a non-immigrant visa while in-country.
We at ITT will help you once you've chosen a program
1. Thailand
Thailand is one of the most sought-after markets in teaching English.
Can you blame anyone? With the gorgeous landscapes, friendly locals, laid back work requirements, and a relaxed lifestyle, plus the relatively easy transition and the potential to save some money, Thailand has long remained at the top of the list for the best places to teach English. Teaching English in Thailand usually requires a TEFL certificate and a university degree (though it's possible to teach without one; you just have a few more hoops to jump through).
It's one of the few countries where you can gain experience working in public schools (as opposed to private language institutes) thus providing a unique student experience.
Monthly salaries are around $1,000 USD and the super low cost of living ($550 – $800 USD) means you're able to live quite comfortably on a teacher's wage.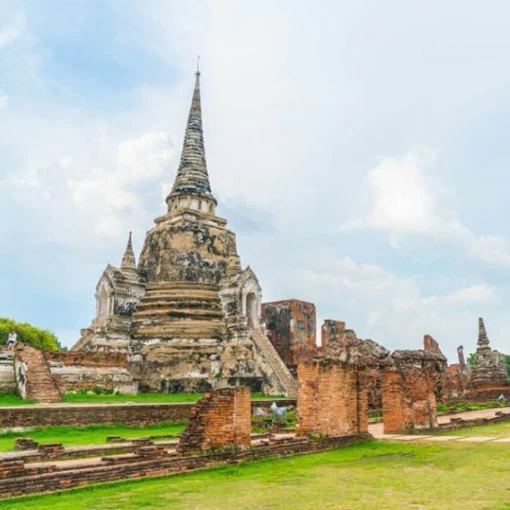 2. Cambodia
Cambodia is a special place known for its ginormous temples, rich and recent history, and gorgeous scenery, so you will have no shortage of areas to explore during your time there!
Add on top of that the friendly locals, perfect weather, and a unique cultural immersion opportunity and Cambodia is sure to win over any teacher looking for a unique experience.
Cambodia is an excellent choice if you don't yet have your Bachelor's degree because they don't require one. You do, however, need a TEFL/TESOL certificate in order to teach English there.
Your average pay per month will be somewhere between $700-1,000 USD.
Most jobs are found in the capital city of Phnom Penh, where the cost of living remains quite low (even more than in Thailand, at $600-$1,000/month depending on lifestyle) so your likelihood of saving money while teaching in Cambodia will depend on your standard of living.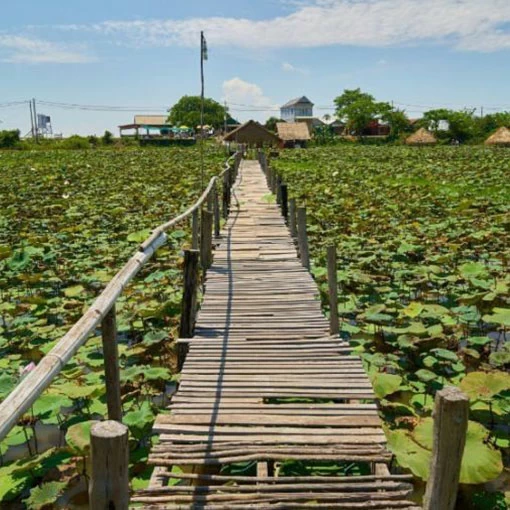 3. Myanmar
Didn't even know Myanmar was an option for teaching English? Don't worry – you're not alone!
After years spent under the rule of an oppressive regime, Myanmar has only recently found freedom and opened its borders to tourism on a wider scale (it used to be extremely regulated). And with tourism comes a need for learning English.
Teaching positions are typically found in private international schools and language centers in the capital of Yangon, where your students will range from preschool to adult (and likely have varying levels of English).
It's possible to find a position without a Bachelor's degree, though most prefer native English speakers with a TEFL certificate.
Salaries are quite competitive ($1,000 – $2,000 USD/month depending on the type of school/program and qualifications) with a cost of living between $750-$900 USD.
4. Vietnam
Vietnam is chalked full of history, interesting perspectives, and gorgeous landscapes. You don't have to explain why you'd choose to teach English there over another Asian country – the photos speak 1,000 words.
Most positions are found in the private sector in and around the metropolis of Ho Chi Minh in the southern part of the country (an excellent jumping-off point to the rest of Asia!).
A Bachelor's is required, as well as a TEFL/TESOL certificate.
You can expect a pay range of $1,100-1,700USD, which gives you a huge boost in savings or spending money because the cost of living is between $650-$900 USD.
Enter on a tourist visa and convert to a work visa after you arrive.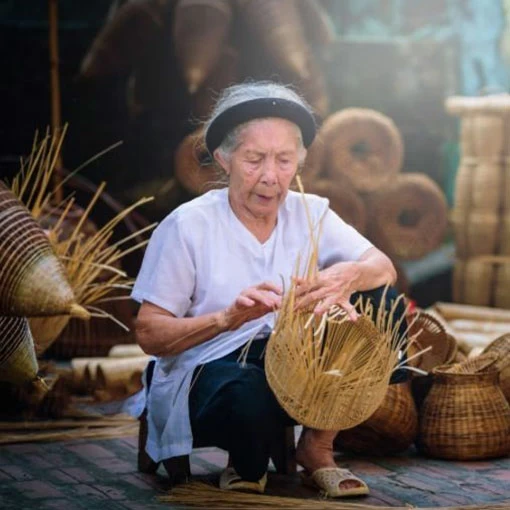 5. South Korea
South Korea… home to Seoul and so much more! Discovering this fascinating culture — rich in customs and long-standing traditions — is an amazing opportunity. Jobs are found throughout the country in most of the major cities.
You will be well taken care of teaching English in South Korea (which also means competition might be stronger here than other Asian countries). There are lots of opportunities to be found in the private sector, but also several government-sponsored programs to work in the public sector.
Regardless of which route you choose, the benefits are worth considering; things like annual airfare reimbursement provided accommodation (furnished and with heated floors, as is the norm!) and paid vacation.
Oh, and did we mention that your monthly salary is likely going to be $1,600 USD or more per month, with a cost of living between $650-$950 USD (and most of your living expenses paid for already)? Sweet!
Look into the E-2 visa and remember that university degrees are required. Most schools prefer native English speakers.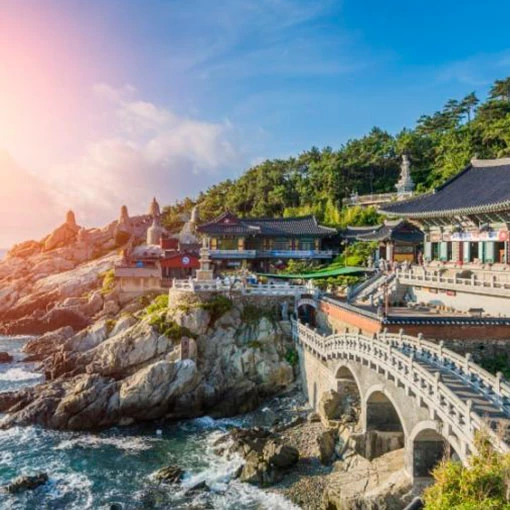 6. Japan
Japan is one of the most sought-after countries on many bucket lists, so why not consider teaching English there?
It's a wonderful way to explore the rich and fascinating cultural customs while also affording you a long-term stay in a rather expensive country.
In comparison to most of its Southeast Asian neighbors, the cost of living in Japan is really high ($1,500-$2,000 USD/month). But… it's Japan! And some of the positions will include benefits such as housing, airfare reimbursement, and more.
We recommend looking into the highly competitive JET program (a government-sponsored EFL organization) for super-secure positions, but there is also a lot of opportunity in the private sector.
A Bachelor's and TEFL/TESOL (or experience) are definitely required, as well as a passport from a native country.
Also, the visa requirements are quite rigorous (another benefit of going through a program like JET is they'll help you apply).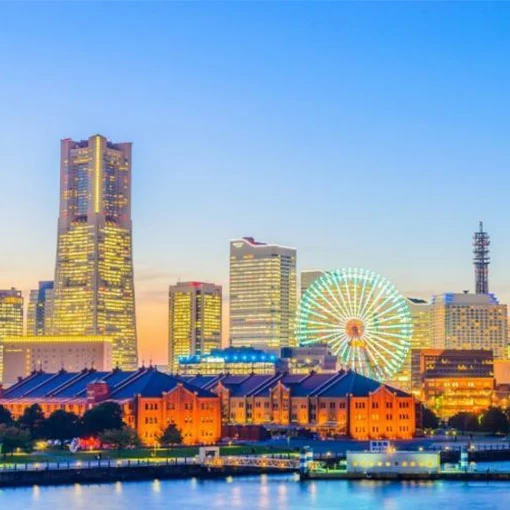 7. China
China is the classic choice for teaching English in Asia.
If you're worried you're choosing the most obvious country to take flight in your teaching English career, don't worry! There is absolutely a reason why it's such a classic choice in the TEFL market.
Though the requirements to teach English in China are growing more strict as demand continues to increase, and the competition to get in stiffens, keep in mind that having a leg up in any small way will work to your advantage.
There are jobs in both the private and public sectors, and salaries vary all over the board, from $1,250-$2,850 USD/month.
In order to get a Work Permit, you must have a Bachelor's degree and a TEFL certificate or two years of teaching experience.
However, there are other types of teaching (internships and live-in tutor opportunities, for example) where you can get paid to teach without a degree (and on a different kind of visa).
Note that China also has strict age and nationality requirements.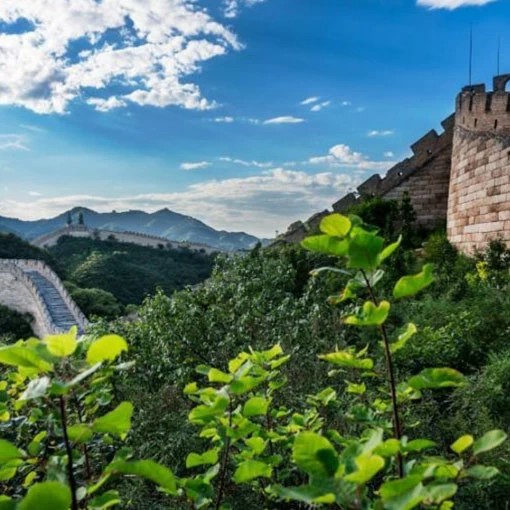 8. Hong Kong
Get the opportunity to live in a vibrant international city in Asia, meet new people, travel, build an international CV and gain quality teaching experience in Hong Kong. If you enjoy the benefits of living in an urban international city but close to the beach, nature and outlying islands, Hong Kong is the ultimate teaching abroad destination for you.
Teaching roles in Hong Kong can offer from 22,000 – 24,0000 HKD per month in salary*
The visa process typically takes 4-8 weeks.
Candidates can have a bachelor's degree in any discipline and must have a completed TEFL/TESOL certification.
*Salary is negotiable and depends on qualifications and experience
From China, a popular choice amongst English teachers, to Cambodia, an often-overlooked location for teaching English in Asia.
Each of these countries in Asia has its own flavor and slightly varying costs of living, but all are sound options to get immersed in rich history, tasty food, and interesting cultures with friendly environments.
Of course, each of these countries comes with benefits and disadvantages, but we considered them among the best option
Don't have a degree? Are you a non-native speaker? We can also help you find a job, as there are still many countries out there that don't require a degree or to be a native speaker.
Fill in the information below and we will get back to you with a suitable job within days of your application.
pre-departure information and advice
work visa/permit sponsorship
1000 usd to 3500 usd monthly salary
safe and affordable accommodation assistance
24/7 on the ground assistance
level 3, level 4, professional and level 5 course graduates
Native English and non native speakers welcome
Bachelor degree or higher/not required for all jobs
between 21 and 60 years old
DON'T HAVE A TEFL/TESOL CERTIFICATION!

We provide Accredited TEFL courses
ARE YOU READY TO FIND THE JOB OF YOUR DREAMS?
Please upload the following documents to start you application and we will get back to you as soon as possible.
DISCOVER OTHER JOB PLACEMENTS