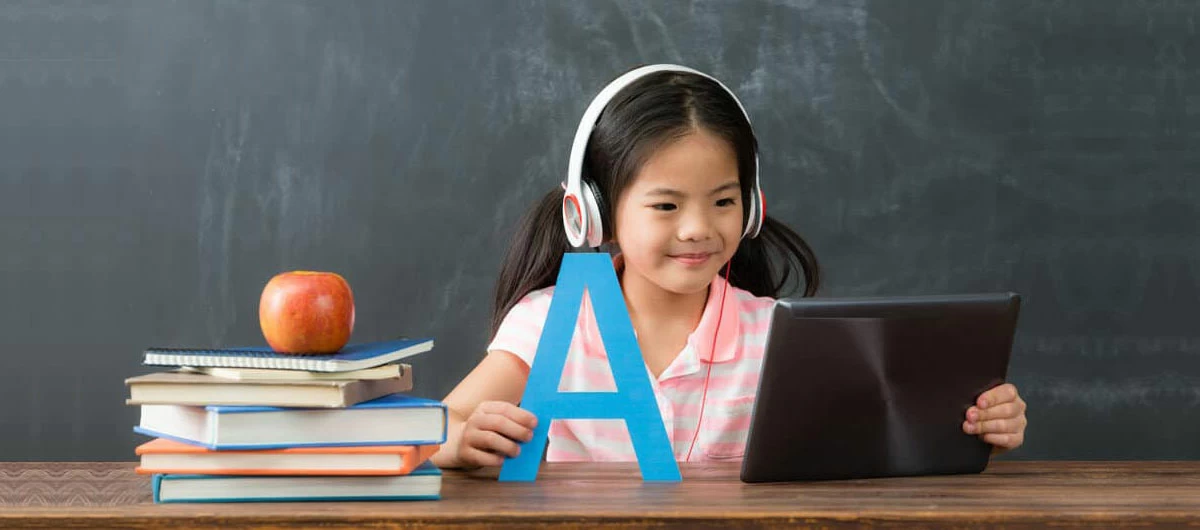 Who Can Teach English Online
Interested in Online Jobs? But Teaching English online isn't for everyone.
You should be the kind of person who likes people of all ages. Most of the best online jobs of English teaching are with kids, but there are also some online jobs of teaching adults. If you're not a people person, you're going to deliver a poor class experience.
You should put in the effort to prepare and give a high-quality classroom experience. It's also important that you care about your students' progress, or at least pretend as you do.
If that describes you, then you'll be a great fit for teaching English online and enjoy the benefits of online jobs.
Now that we got that out of the way, let's talk about your other skills. Can non-native English speakers teach English online?
The answer is yes if you speak nearly fluent English.
However, it's highly likely that you'll earn less than native English speakers.
We have partnered with all the non-Chinese companies listed below and can help get you hired. Please take a look at which company suits you the most and submit your details at the bottom of the page.
NIL English
A small company based in South Korea that provides mostly conversational classes in 10-minute increments. 
Students Kids and adults from 6-70 years
Requirements Native speaker from the USA or Canada. Bachelor's degree (or working towards). TEFL certificate. Experience teaching children.  
Pay $1.50 per 10 minutes ($9 per hour) rising to $2.50 per 10 minutes after a few months ($15 per hour) 
To apply to NIL English click here
Cambly
Based in the US, Cambly provides one on one video classes and focuses on conversation practice. Students can talk for as long as they want in increments of 10 minutes. 
Students Kids and adults from all over the world.
Requirements Native speaker from the United States, Canada, UK, Ireland, South Africa, Australia, or New Zealand. No previous experience, degree or TEFL required, though for teaching kids experience is preferred. 
Pay  Adults: $0.17 per minute ($10.20 per hour) Kids: $0.20 per minute ($12 per hour).
To apply to Cambly click here
Outschool
Looking for a change from teaching English? With Outschool you can create your own classes and teach whatever you like. Great for teachers with expertise or skills in niche areas. 
Students Kids aged 3-18 from all over the world.
Requirements  Teachers must be over 18 and from the US, Canada, Australia, New Zealand, or the UK. No degree or teaching experience necessary. Background check required. 
Pay  Teachers create their own lessons, set their own rates, and get paid per student, not per class making it potentially very lucrative. Outschool take commission of 30%To apply to Outschool click here
Open English
The biggest online ESL company in Latin America. Open English provides lessons 24/7 
Students Adult individual or group classes. One to one Junior classes with kids aged 8-14. Open English "centers" provides group classes in centres all over Latin America. 
Requirements ESL professionals from North America with a TEFL and at least one years' experience. Spanish or Portuguese language skills are a plus. 
Pay  Up to $15 per hour 
To apply to Open English click here 
Italki
Italki provides a platform for teachers to connect with students from around the world for one-to-one lessons. 
Students Mostly adults
Requirements Native/ C2 level of English. An accredited 120-hour TEFL certificate OR a degree in Teaching English as a Foreign language, OR a  national or state teaching licence OR proof of employment at an English language institution. 
Pay  Italki teachers can set their own rates starting at $10 per hour. Italki charge 15% commission. 
To apply to Italki click here
Starkid
A relatively new start up, Starkid is based in Hong Kong, so not subject to the new Chinese regulations. Bookings are made by the company at least 24 hours in advance. 
Students Kids from 4-12 years
Requirements Native speaker with a neutral accent from US, Canada, UK. Bachelor's degree. TESOL/ TEFL certificate and teaching experience, 
Pay  $10 per 30 minutes plus bonuses up to $25 per hour
To apply to Starkid click here
Novakid
With offices all over the world, Novakid provides all lesson materials on its platform. Lessons last 25 minutes. 
Students. Children aged 4-12 years from all over the world including Russia, Poland, Turkey, Germany, and Spain.
Requirements Native speaker from USA, UK, Ireland, Canada, Australia, New Zealand, South Africa. Near native speakers with BA degree or higher. Minimum one year teaching experience. Online experience is a plus
Pay $5-16 per hour
To apply with Novakid click here
Preply
Preply is a platform that teaches a range of languages to students from all over the world. 
Students Mostly adults.
Requirements No degree, TEFL or teaching experience required. 
Pay  Teachers set their own rates but be aware that Preply take a sizable commission and you are in competition with a lot of other teachers so it's important to price yourself competitively. The first (trial) lesson the company take 100% commission, so you are basically teaching for free. After that, commission is 33%, dropping to 18% the more you teach. 
To apply to Preply click here
DON'T HAVE A TEFL/TESOL CERTIFICATION!

We provide Accredited TEFL courses
ARE YOU READY TO FIND THE JOB OF YOUR DREAMS?
Please upload the following documents to start you application and we will get back to you as soon as possible.
DISCOVER OTHER JOB PLACEMENTS