Bargain websites have a lot of fantastic offers. However, is a Groupon TEFL course worthwhile? If you're trying to earn your TEFL certification, it's because you want to work as an English teacher. If that's the situation, you'll want to ensure that the TEFL course you take will help you land a quality teaching job.
Students occasionally ask why they should pay for pricey courses when they can get a TEFL course for $20 to $50 on Groupon. Therefore, you must understand how to select a course that will equip you to teach English. You should be able to find work after completing this course. So, are Groupon TEFL courses worth it?
Are Cheap Groupon TEFL Courses Worth It?
No. Groupon TEFL courses are not worth it.
If you're looking for a good deal, you've undoubtedly heard of Groupon. TEFL is also likely to be familiar if you intend to teach overseas or online. In brief, Groupon TEFL deals attract you with an incredible 90% off discount.
However, there is one flaw: they prove to be completely worthless. They aren't worth the trouble. Let's explore why you shouldn't waste your time with Groupon TEFL courses and go for the real ones.
Groupon TEFL Courses Lack Accreditation.
The lack of accreditation renders the course useless for most jobs.
A provider may claim to be completely accredited on occasions. Don't accept that at face value, though. For TEFL courses, there is no comprehensive accrediting authority. As a result, claiming that a course is "completely certified" is a bit of a stretch.
What does accreditation signify for a TEFL provider? It signifies that a service provider has been subjected to external scrutiny. This guarantees that their courses fulfill the accrediting body's quality standards.
This is a critical point. A course can be produced and sold by anybody. However, if a reputable third party hasn't evaluated it, there's no way to know if it's of good quality. This is the problem with most Groupon TEFL programs.
Most Groupon Courses Have Hidden Charges
Hidden charges are not included in the advertised offer.
A low-cost TEFL course may not be that low, considering the hidden charges. Did you know that Groupon gets a 50% share of any bargains posted on their website? That implies that if you pay $20 for one of these low-cost TEFL classes, the firm only gets $10. These obfuscated fees are how these businesses generate money.
Cheap Groupon Courses Offer Minimal Job Support
You get almost no job support with cheap Groupon courses.
Imagine having unlimited assistance and access to high-paying employment for the rest of your life. Students are dissatisfied when they cannot find work after finishing a Groupon TEFL course. This is because they are only there to grab your money. Such suppliers are unconcerned about what happens after you complete the course.
As a result, if you're looking for a low-cost TEFL course, International TEFL and TESOL Ltd is the place to go. We provide ongoing job assistance and internship possibilities. Furthermore, we provide reasonable costs without compromising the quality of our support services. If you want the best TEFL courses, ITT is here for you.
Groupon Courses Offer Low-Quality Material
Cheap TEFL courses offer low-quality material.
The engaging content you'd expect in a high-quality program is missing from Groupon's TEFL classes. All you receive is an out-of-date wall of words with no accompanying media to help you learn. You need more than just a class to become an English language teacher. You will be unprepared for the task at hand when you go into any classroom.
ITT provides low-cost courses with high-quality materials. As a result, you should avoid such Groupon courses. As a result, you may obtain a high-quality education without spending a fortune. Similarly, you will have unlimited access to high-quality content for the rest of your life.
Cheap TEFL Courses Don't Offer Teaching Experience
You get minimal teaching experience with such courses. Employers often ignore such applications without any teaching experience.
An accredited TEFL course will prepare you to teach in a classroom setting. They then give you helpful input on how to improve your teaching skills. However, don't expect anything similar from a Groupon TEFL course. You get what you paid for because of the incredibly low price. There's nothing like a great teacher practicum for you.
Therefore, you need to choose a course that offers teaching practicum. This way, you can prepare for the classroom. Luckily, ITT offers an amazing teaching experience for online and offline classes. So, you can take the course at your own pace and still enjoy the hands-on experience.
There Is No Lesson Planning in Cheap TEFL Classes
Teachers will not teach you lesson planning tips in Groupon TEFL courses.
Any effective English teacher overseas relies heavily on lesson planning. A Groupon TEFL course frequently lacks the students' assistance to design their lesson plans and receive critical feedback.
ITT is the place to go if you want to learn how to design lesson plans like an expert. ITT's courses are created by instructors who have been through it all and have expertise in handling classes. They can help you with lesson planning. Moreover, they can also help you develop ways to get all students talking in the classroom, even the shy ones.
Why Should You Choose International TEFL and TESOL Ltd?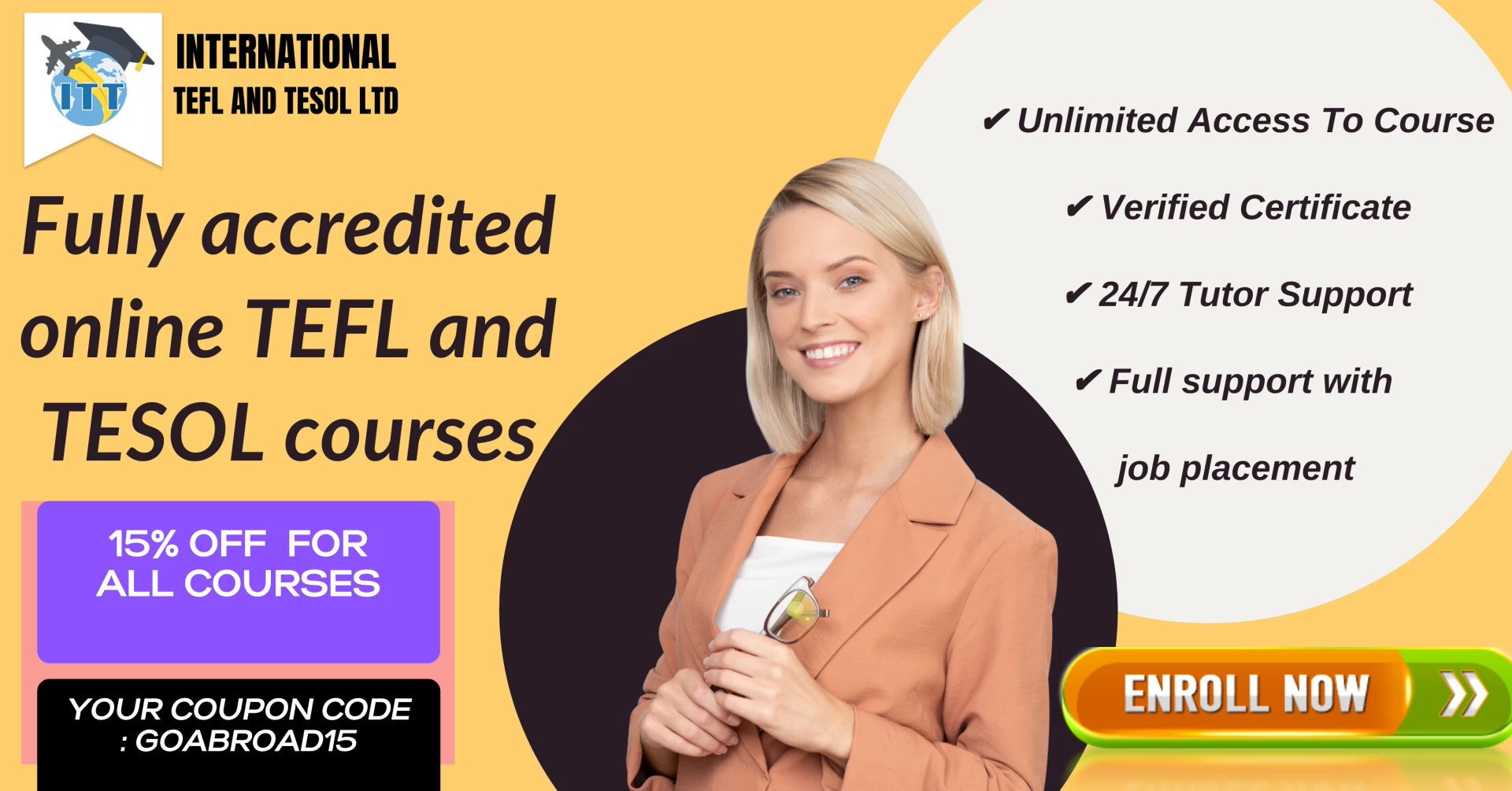 Do you want the best TEFL certification online and offline? If yes, ITT is here for you. We offer the best TEFL courses. Moreover, you can enjoy these courses at your own pace. Similarly, we offer lifetime access to high-quality material. Lastly, we also offer job placement help in over a dozen countries.
If you are still unsure, ITT also offers tutor support for you. This way, you can understand your progress. These tutors will help you study for the exams. Similarly, they will also help you prepare for job interviews. With ITT by your side, you can indeed be ready for any classroom in any country.