How to choose an online TEFL course. So, you have decided to go ahead with your intentions to teach English in another country? You must be giddy with anticipation as you should be. After all, teaching overseas is truly a once-in-a-lifetime opportunity.
However, you will need to get the proper certifications to maximize job opportunities, salary packages, and more perks. These will help you truly experience the best teaching career.
The best TEFL courses can be of assistance at this point. However, you may need help on how to choose an online TEFL course.
How to Choose an Online TEFL Course?
 Language teaching in a foreign country may be a revolutionary experience for many people. Like all significant life experiences, it is essential to prepare by conducting a thorough study. TEFL certification online has attracted increasing attention in recent times.
This is because these provide a convenient and cost-effective method to obtain professional certification. However, not all TEFL programs online are the same.
This is why you need to understand how to choose the best one that suits your unique requirements.
Here are the topmost tips to help you with your choices.
Understand The Local Requirements of Your New Home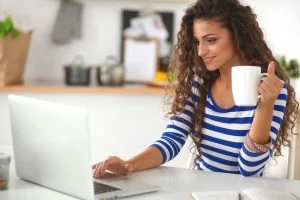 Begin by understanding the teaching requirements of your new home. Different countries require different professional skills and certifications from teachers. Understanding these requirements will set you on the right path.
There is no one recipe for teaching English in another nation when it comes to credentials. Indeed, needs differ significantly from one location to another.
Before signing up for an online TEFL course, you will need to research the local laws thoroughly.
Also, take into account the requirements of that country. These sets of criteria will help you narrow down the list of available courses that fit your unique criteria.
From there, you can start comparing the different courses and choose the one that offers a broad spectrum of experience and a minimum of 120 hours at your fingertips.
How to Choose an Online TEFL Course with 120 Hours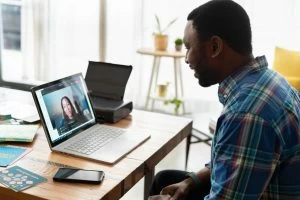 Specialists agree that you complete a minimum of 120 hours of instruction if you choose an online TEFL program. Many TEFL training facilities offer courses with varying lengths of time. So, you might be asking about the distinction between a 60-hour course and a 120-hour one?
Should you opt for the minimal level if the final result offers the same certification and skills? No, that is not the case. The 60-hour TEFL courses are introductory and are insufficient for teaching in most places.
The worldwide guideline for the number of hours of training that schools must provide is 120 hours.
When a job posting specifies "TEFL certification," they generally imply "120 hours or more." So, choose a minimum of 120 hours for any online TEFL course, and you should be all set to teach in almost every country.
Don't Go for Shortcuts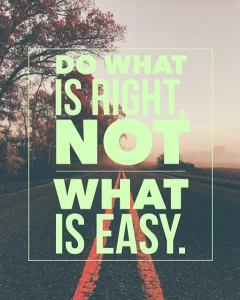 You could be enticed to purchase your TEFL course through online deal platforms that sell unbelievable savings.
That is something that experts strongly discourage. Alternatively, enroll in a thorough, fully recognized TEFL course that will educate you on organizing lessons and brushing up on your basic English.
These will also provide you with an instructor evaluation of your performance. You'll be pleased you didn't take any shortcuts when you're speaking in front of your first room full of pupils.
Some teachers try to cut corners. They often end up rummaging through the entire curriculum and brushing up their basic grammatical skills at the last minute. However, there isn't invariably ample time.
It is better to take the right way and choose a TEFL facility that offers detailed, accredited and recognized courses. These will help you anywhere in the world.
Teaching English subjects in a foreign country is a vast and worldwide sector. It is often uncontrolled. It is not required by law for an online TEFL course to be certified.
However, it is critical to ensure that the program you enroll in has a globally renowned approval. It demonstrates to a hiring manager that you finished a legitimate course rather than a DIY random course from your home.
Take A Look at Instructors and Strategies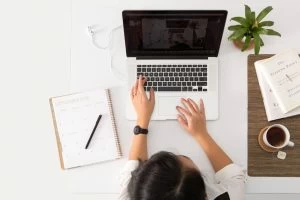 Who is in charge of instructing the class? Teacher? Mentor? A random guy? It matters who is in charge of teaching you how to be a successful educator in a foreign land. All online TEFL course teachers at well-established and recognized TEFL institutions have professional degrees (MA, PhD, etc.) in TEFL or related disciplines.
Moreover, they have years of foreign and local classroom experience. They are responsible for developing their pupils into the finest English teachers across the globe. Therefore, these educators are governed by strict criteria. So, take a look at the teachers and see who is teaching the class.
What is the procedure for delivering the course? It's critical to get the constructive criticism you need to enhance your abilities while preparing to be a competent teacher. Self-paced online TEFL courses provide little to no instruction and evaluation.
How do you determine if you're grasping the course's concepts if you're not getting quick feedback? So, take a look at the delivery method. Also, evaluate their teaching strategies and ensure that you receive continuous feedback. It will help you in the long run.
It's just as vital to study the business to examine the educational elements of a digital TEFL course. So, research about the company before signing up for their TEFL programs. This will save you from any scams and protect your investment and time.
What is the Takeaway Here?
If you want to learn how to choose the best online TEFL course, you will need to do your research, compare different options, sit in a few classes, and choose an option that perfectly suits your unique requirements.
Many TEFL facilities offer top-notch services, and the classes are taught by well-versed and skilled teachers who possess years of overseas experience. On the other hand, some institutions employ self-taught gurus who have nothing to offer but their so-called pearls of wisdom that they learned from online videos.
So, learn from the tips mentioned above and choose the best option for yourself.