An online TEFL course in the UAE can open up new doors for you and let you enjoy high salaries and a better lifestyle. Such TEFL courses can boost your career with ease. International TEFL and TESOL provides excellent TEFL programs for those interested in pursuing a profession in TEFL teaching. English is now highly significant due to globalization. This is so because it affects how both adults and children communicate. The applicants will be able to teach English to a range of young and adult students from varied backgrounds after finishing any of the TEFL courses.
Online and hybrid TEFL courses are available in the UAE. Moreover, these options come with multiple levels for different learners. So, they include a range of subjects that will help you develop your talents. Therefore, you can quickly advance your career and be ready to work as a skilled TEFL instructor worldwide.
Why Should You Think About Teaching in the UAE?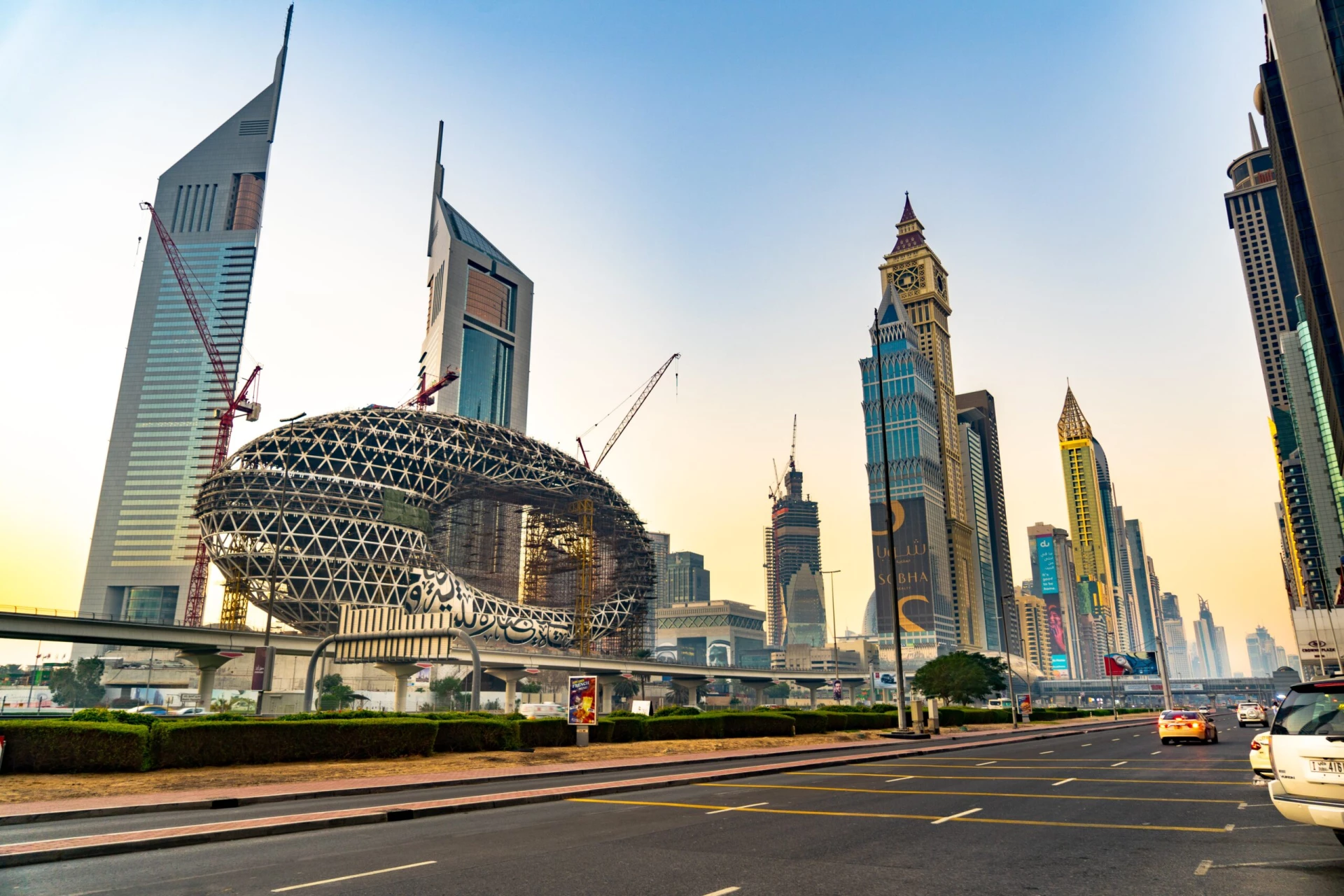 Dubai has become the world's most progressive city. It offers many exciting sites and distinctive architecture. Dubai is beautiful at all times. It includes outstanding monuments like the Burj Khalifa, Burj Al Arab, the Palm, and seaside parks, in addition to cultural sites like the Al Fahidi District.
The UAE is among the newest and most vibrant nations in the world right now. The UAE, which comprises seven emirates, was formed in 1971. Large tracts of the country's landscape include an undulating desert with green oases scattered throughout.
Additionally, the coastal areas provide serene, sandy beaches. In the cities, old history is overlaid with cosmopolitan flare and contemporary energy. So, massive commercial complexes contrast with traditional souks, and skyscrapers tower above historical mosques.
The second-largest emirate, Dubai, is in the Persian Gulf. It is also among the top commercial and tourist destinations in the world. The Emirati people were nomads who traversed the desert on camelback only thirty years ago.
Today's Muslim populace has moved toward a new, urbanized style of life through modernity. Women are becoming increasingly independent, educated, and qualified to work outside the house.
The United Arab Emirates is among the tourism destinations with the highest growth rates. There are several options. So, if you teach English in the UAE, you may benefit from a new way of life and an improved career.
The UAE offers higher salaries than other regions of the world. Moreover, it provides a lively atmosphere. Similarly, you can start a new lifestyle here and leave the old world behind. Therefore, any TEFL course in the UAE can offer you the right path to becoming a highly paid teacher.
How Is the Work Life in the UAE for TEFL Teachers?
Several colleges and universities start classes in August or September. Therefore, the spring and summer in the UAE are ideal periods to hunt for employment. Generally speaking, there are open positions throughout the whole year.
In the UAE, teachers may earn between $3,500 and $3,500 per month in perks and tax-free income. Airfare to and from the job, health insurance, and provided lodging are all part of the perks.
Due to its fantastic shopping, eating, and entertainment options, as well as its international image as a hub of commerce, finance, and tourism, the UAE gets a lot of requests about teaching English. 
The UAE is a sought-after location for foreign instructors and is much smaller than Saudi Arabia. Therefore, there is fierce competition for jobs. Most schools favor hiring instructors with higher degrees, experience, and the best TEFL courses.
Teachers are often recruited from inside their nation after being pre-interviewed. Moreover, their visa is processed before they arrive at their teaching location. Therefore, teachers should anticipate passing a physical exam and an HIV test to acquire their visas.
A criminal history check and academic credentials are often necessary as well. The time it takes to apply for a visa might range from one to three months. UAE's reputation for relative liberalism is well-known. However, educators must be ready to recognize enduring Islamic and Arabian traditions.
Why Should You Favor the UAE Over Other Regions?
Many individuals want to teach English in the UAE when considering teaching abroad. It comprises seven Emirates, the two most well-known of which are Dubai and Abu Dhabi.
For those with the means to take advantage of everything they have to offer, these contemporary cities are a playground. Zoos, waterparks, enormous malls, unnervingly lush golf courses, and other amenities are some of the fantastic options here. Those select few hired to teach English in the UAE will enjoy all of these benefits.
A beginning teacher makes around 2,000–3,200 AED monthly in the UAE. Moreover, starting pay for university instructors is approximately 2,500 AED/4,000 AED. Additionally, there are no taxes due on these salaries.
Your employer should cover your lodging, daily transportation to and from school, flights, private health insurance, excellent vacation compensation, and a sizable bonus after your teaching contract.
So, you can find a suitable TEFL certification online and also get a job in the UAE after the courses. Numerous TEFL instructors realize they can quickly save substantial money or pay for fantastic holiday and travel experiences. This is because of the generous tax-free earnings and the school's payment for most of its expenses.
Why Should You Choose International TEFL & TESOL?
We have been offering TEFL training for more than ten years in the UAE. So, we like to think that we have some knowledge about TEFL. We have educated and inspired thousands of students. Therefore, we have touched thousands of lives and made them better. You'll be in the finest hands when you decide to start your TEFL career with International TEFL and TESOL.
Our staff of committed knowledgeable educators will be there to support you with your TEFL studies. Additionally, all of our TEFL programs in the UAE are accredited and recognized internationally. Therefore, when you go to apply for employment, businesses throughout the world will recognize your qualifications.
International TEFL and TESOL understands how challenging it may be to fit TEFL coursework into your hectic schedule. Therefore, we've designed all of our online TEFL courses in the UAE to be very flexible. This way, you may do your coursework whenever and wherever it suits you. So, choose International TEFL and TESOL and get the best TEFL education!