Online TESOL courses Australia. Are you trying to find your next teaching challenge? If yes, you could help eager learners from all over the globe in improving their English language abilities with a TESOL course. Your lectures and teachings will also give them the confidence to seize new chances. What reward could be greater than that?
Online TESOL classes from reputable providers are many and varied. So, it is often a daunting task to choose the right option. Worry not; our TESOL trainers are here to help you choose the right certification for yourself. You can easily carve a new path for yourself and open up new, adaptable avenues for your online learning.
Why Should You Get TESOL Certification?

TESOL stands for "Teaching English to Students of Other Languages." The abbreviation stands for the official body that promotes best practices in TESOL instruction and the academic accreditation itself. You've probably seen other abbreviations for teaching English to non-native learners, like TEFL and TESL. So, what makes TESOL unique?
Numerous areas overlap for these various fields. You must have encountered various ads for "TEFL/TESOL" as if the abbreviations are equivalent. However, the TESOL curriculum truly covers both TEFL and TESL.
Obtaining a TESOL certification allows you to teach English to speakers of other languages, domestically and abroad. This implies that the best online TESOL courses in Australia may make it easier for you to find work and teaching experience locally and internationally.
Just because you know English as a first language doesn't mean you know how to impart it to someone who doesn't. You need specialist, research-based abilities to teach effectively to English language learners.
Furthermore, you require training techniques and comprehension of the language learning process. Students often have difficulty studying. Therefore, aspiring educators must also have patience. They must demonstrate that they are aware of the difficulties that language development can present for both international students and non-native speakers. This is when TESOL certification can help.
Benefits of TESOL Certification
You add useful abilities to your profile. It demonstrates your knowledge and commitment to the subject and showcases that you have received proper instruction. If your course offers actual classroom instruction, this shows that you have expertise in dealing with students. Moreover, it is also particularly helpful for novice instructors.
You can acquire an advantage over rivals. Most companies favor or demand that their English language instructors hold teaching credentials. Therefore, having a TESOL credential will give you an advantage over other applicants. This is crucial if you're trying to find employment in competitive fields like private language schools or foreign institutions.
You might be qualified for raises in pay and promotions. Instructors get better salaries in some nations based on their credentials. A raise with a better wage or a higher-paying position may come your way if you have an approved TESOL certification.
You give yourself a chance to pursue a job abroad with the best TESOL programs. The practice of teaching English overseas is well-liked worldwide. Teaching English offers a great chance for tourists who want to work while they journey and live overseas.
Your confidence will increase in the classroom. You can learn how to teach your students with a TESOL degree effectively. You'll receive training on how to evaluate pupils and manage classes in addition to learning how to teach more complex grammatical concepts.
Job Opportunities After TESOL Certification
As long as you fulfill the criteria, employment is always available. Contrary to popular belief, Australia has a sizable TESOL market. Science, commerce, mathematics, and other disciplines are always in English. Thus, English is in great demand everywhere, despite only being spoken locally by 20% of the world's people.
What you can or cannot teach after graduation will depend on any additional qualifications you hold in addition to your TESOL license. For instance, you will have the most chances if you are also a certified primary or secondary instructor.
A Certificate IV in Teaching or other educational credentials will also be helpful. However, once you have your TESOL certification, finding a good employment option in Australia will be simple. You can easily find a good job after getting one of the best TESOL courses in Australia.
You can find top-notch universities that offer TESOL courses. Moreover, you can find private institutes and providers who offer amazing options. In any case, a TESOL certification can put you on the right path.
It is best to verify with your course provider that it complies with NEAS standards if you wish to teach in Australia for a business, college, institution, or government program. You can find the training prerequisites in great depth on their website. Also, you can learn more about state standards from the TESOL organization in your state.
A university degree does not guarantee even provincial or national teacher certification. Therefore, if you are considering teaching TESOL in an elementary or secondary school classroom, you should check with your institution first. The entrance hurdle for volunteering in Australia is frequently smaller. So, there's yet another field for aspiring TESOL instructors.
Why Should You Trust International TEFL & TESOL?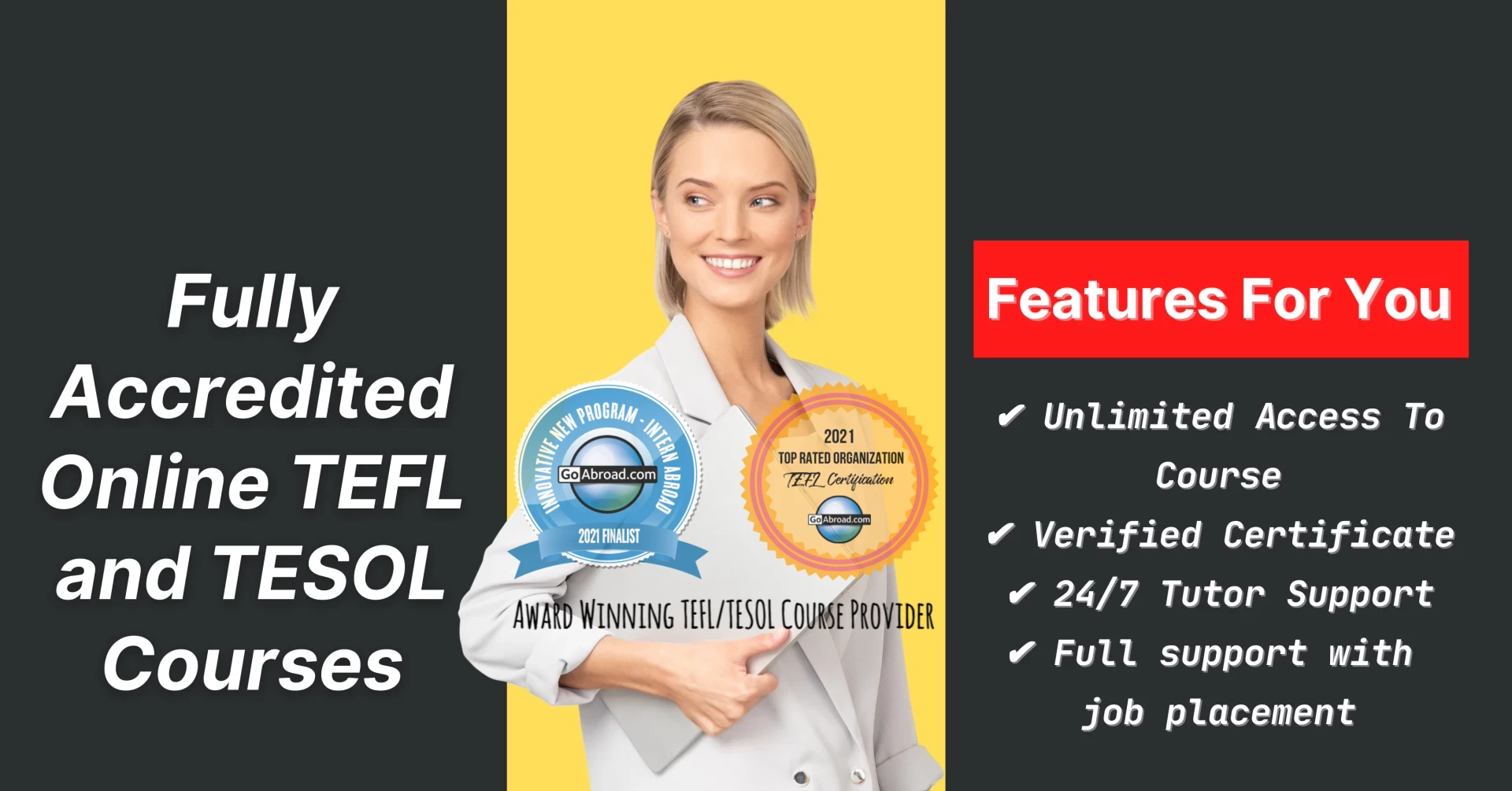 Our TESOL teachers are highly certified, seasoned, and enthusiastic about TESOL. They are excited to tell their students about their experiences. Your trainer will contact you to introduce themselves once you sign up for one of our classes. They will be there to assist you as you complete your coursework.
Anytime you have a query, you can contact them. If necessary, you can arrange for one-on-one assistance. Additionally, we provide interactive video lessons that you can attend to learn more about a specific subject and engage in conversation with other students.
Our online TESOL courses allow for complete self-pacing. As a consequence, you can learn whenever and wherever. Students can enroll either full-time with a maximum of 18 months to finish or part-time with a maximum of 24 months to finish. It is entirely up to the students whether they want to finish the classes sooner or later.
Our TESOL team is accessible around-the-clock with a large library of video tutorials to assist you in easily getting through the course. The evaluation comprises many directed activities ranging in length from brief multiple-choice questions to longer projects that allow you to create and deliver your lectures. Therefore, we can assist you in becoming a strong and successful instructor without any problems with our TESOL certification online. Enroll now for a brighter future.