TEFL online course France. If you plan to teach English in France later, taking a TEFL course in France stands to reason. A TEFL course does not need you to have any French qualifications. A TEFL course also makes the transition from the training to living and working in France much more accessible. You can acquire TEFL training in almost any place in the world. However, if you wish to teach here, you should take an online TEFL course in France.
Online TEFL Courses With International TEFL and TESOL Ltd
ITT International TEFL and TESOL Ltd. Take any of our online TEFL/TESOL courses from anywhere in the world in the comfort of your own home. All our online TEFL/TESOL courses come with job support and tutor support. We also have a notary and authentication sevice should you choose to work in China or vietnam. Our 120 hour online TEFL/TESOL course is now just 74 Euro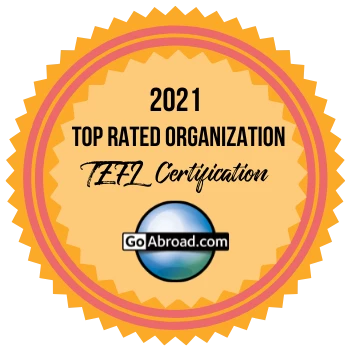 Why Should Someone Take an Online TEFL Course in France?
One of the advantages of obtaining a TEFL certification in France is that you will need to learn how to put yourself up as a freelancer in the country. Your TEFL course in Madrid or London is unlikely to provide you with that knowledge.
 If you intend to teach English in France, it's also good to get some teaching practice with French people while you're under training. You can immediately tell that the French have trouble with English. You may also find out what they like to do in class. Therefore, you have an advantage over competitors.
 You can have time to settle into the neighborhood while getting your TEFL training. You'll also build local contacts rather than coming without contacts, acquaintances, employment, or a place to live when you get off the airport. You'll need a residential address and local contact information to be taken professionally. As a result, training in France will allow you to obtain all essential items.
 France has a history of being among the most bureaucratically challenging nations. As a result, you will undoubtedly want assistance to begin teaching here. It's essential to keep in mind that reputable TEFL courses prepare you to teach English. Furthermore, they assist you in establishing a local presence, such as bank accounts, SIM cards, residence, contacts with local language schools, voluntary teaching jobs, etc.
 With Brexit, it's probable that TEFL certificates earned in the United Kingdom may no longer be recognized. As a result, obtaining a TEFL certificate from France (which is still globally recognized) might be beneficial.
Overall, you'll start your job hunt as someone already a part of the community and who knows how to educate French people. With a TEFL certification online in France, you'll be ready to start working and earning right away.
TEFL Courses in France and Other Countries
All of this isn't to say that you should only take a course in France if you want to remain and work there. Many students choose to complete their TEFL training in France's south. This is due to the lovely bright and calm training atmosphere. They then travel to Asia or South America after receiving their qualification.
There is little chance of feeling too far from home in France. It's a "low-risk" setting for learning. Therefore, you are unlikely to be kept awake all night studying, unlike in a few southern French countries. Therefore, you won't challenge yourself to the maximum.
Asia is where a lot of the significant money in TEFL is made. As a result, this may appeal to people who desire to save money. A well-established TEFL course in France will have international links. If you desire to teach English in China or Brazil right away, a TEFL course from France may be beneficial.
In any event, be sure your course is certified by a TEFL-specific external authority wherever you take it. Students also have to complete at least six hours of observed practicum and 120 hours of classroom time. The best TEFL programs offer 120 hours of classroom time and are beneficial anywhere globally.
TEFL Course Types in France
There are a variety of TEFL certification possibilities in France. However, keep in mind that schools and language institutions prefer to recruit people who have at least a 120-hour TEFL course from a recognized source.
Furthermore, this qualification should incorporate live teaching experience. This option is the equivalent of a four-week intensive course or a part-time online TEFL course. Receiving job placement help is another important aspect of your TEFL training.
Teaching methods and techniques, lesson preparation, and classroom management are crucial components of online TEFL courses in France. Most approved TEFL courses in France offer professional certification. Schools and language institutions that recruit international English teachers acknowledge these credentials. Moreover, most TEFL courses include 120-130 hours of instruction. Similarly, these also include at least 6-10 hours of teaching experience with local ESL learners.
Why Should You Go for An Online TEFL Course in France?
Every day, the number of individuals who use the English language grows. As a result, the urge to study the language grows year after year. Furthermore, there has been a huge increase in the need for skilled English teachers.
With globalization in the virtual media, France, a prominent European nation, has risen in strong linguistic culture. The need for qualified instructors has grown, as have standards. Therefore, some degree of professional knowledge is necessary, as teaching overseas necessitates TEFL certification. TEFL teachers have the opportunity to explore the world while also earning money and staying abroad for an extended period.
TEFL certifications from France are acceptable globally. So, you can get an online TEFL course in France to jumpstart your teaching career. This way, you can stay and earn in France or go anywhere in the world. Therefore, you can enjoy universal recognition and broaden your horizon with the best TEFL courses from France.
International TEFL & TESOL Ltd can help you with the best online TEFL courses worldwide. Moreover, we can offer discounted prices and a better curriculum range than competitors. Similarly, we also provide job assistance even after you have graduated.
ITT is your go-to provider for TEFL courses worldwide. So, you can enjoy the best online TEFL courses at ITT without paying a small fortune. These courses will offer a high level of professionalism while cutting down on your expenses.